Sviluppare incredibili Applicativi Enterprise, creati per essere modificati alla velocità del Business
OutSystems è l'unica piattaforma di Application Delivery che produce change-ready applications risolvendo il problema più grande dell'IT di oggi: L'incapacità di innovare causata dalla schiacciante richiesta di modifiche provenienti dal Business.
La Sfida
Colmare il gap fra Business e IT
Le aziende di tutto il mondo utilizzano applicazioni Web per guidare il loro vantaggio competitivo. La pressione sul fornire nuove funzionalità e applicazioni come opportunità di mercato è tutta sull'IT. La sfida, tuttavia, per l'IT è di soddisfare nuove esigenze di business mentre si occupano di gestire budget ridotti e il mantenimento di applicativi business-critical e sistemi legacy. Il risutalto sono tensioni e disallineamento fra Business e IT. Riducendo la complessità del processo di sviluppo dell'IT è possibili accelerare drasticamente la consegna di Applicativi Web e Mobile.
Il risultato è un utilizzo più efficiente delle risorse e un migliore allineamento alle esigenze di business.
La Risposta di OutSystems
Integrare, Assemblare, Deployare, Gestire e Cambiare con un unica Soluzione
Al fine di ridurre la complessità e assistere l'IT, OutSystems offre l'unica Soluzione per il Delivery di Applicativi che copre l'intero ciclo di vita di consegna e gestione di Applicativi Web e Mobile. La soluzione aiuta nella gestione del portafoglio esistente di Applicativi e il Delivery di nuovi applicativi concepiti per essere modificati.
La Piattaforma OutSystems rende possibile:
Il Delivery di Applicativi Enterprise Web e Mobile integrati con sistemi esistenti;
Accelerare la consegna di applicativi sviluppando con un linguaggio grafico;
Fare il Deploy di nuovi Applicativi su diversi ambienti con un singolo click;
Gestire centralmente gli Applicativi anche con un numero esiguo di risorse IT;
Modificare costantemente gli Applicativi senza impatti nell'intero ciclo di vita.
Il Delivery di processi di business integrati in maniera veloce e flessibile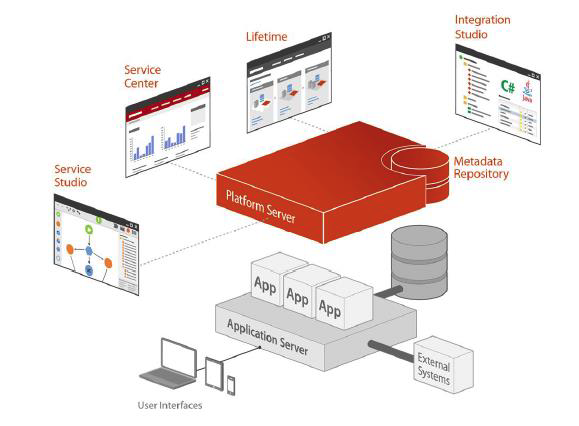 Piattaforma Outsystems leader di mercato nel Forrester Wave report: Piattaforma
low-code
Mobile and Web front-end per Brokers
"Outsystems ci ha permesso di creare rapidamente un portale web per i brokers che li aiuta a servire i loro clienti eliminando processi inutili e ritardi".
FICO Origination Manager rifatto in met del tempo
"Abbiamo ridotto le ore di sviluppo del 75% e abbiamo un go-to-market 3 volte più veloce con Outsystems".
Lab Management Solution
"Outsystems ci ha aiutati non solo a creare un efficiente app per la gestione del laboratorio ma ha anche consentito un veloce training delle risorse".
Eliminare la complessità
Sul mercato sono disponibili diverse opzioni di sviluppo e messa in produzione, tuttavia molte di queste sono comolesse e difficili da manutenere, La Piattaforma OutSystems è una scelta di riduzione della complessità. Il nostro modello orientato allo sviluppo di soluzioni, con funzioni di gestione delle Integrazioni e delle Operations, dà all'IT un singolo strumento per gestire tutte le richieste.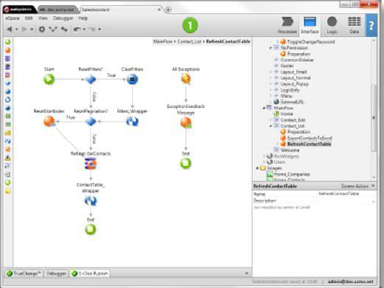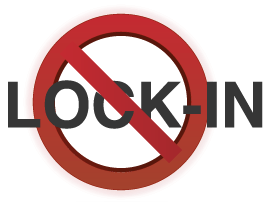 No Lock-in
La Piattaforma OutSystems permette di distribuire Enterprise Web Applications su tecnologie standard inclusi .Net e Java. In qualsiasi momento, scegliendo di interrompere l'utilizzo della Piattaforma per gestire e modificare i tuoi Applicativi, puoi continuare a fruirne con IDEs tradizionali, questo assicura ai nostri clienti di non essere vincolati alla nostra tecnologia.
Applicativi sempre attuali
Negli anni OutSystems ha lavorato al fine di garantire le ultime tecnologie tramite le nuove release della Piattaforma. L'obiettivo è di rendere semplice per i nostri clienti gli adeguamenti e le evoluzioni tecnologiche senza avere necessità di gestire framework complessi. Applicativi disponibili in qualsiasi formato e anche su nuovi sistemi operativi.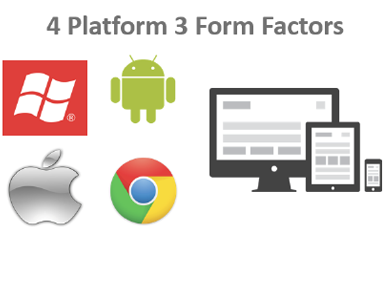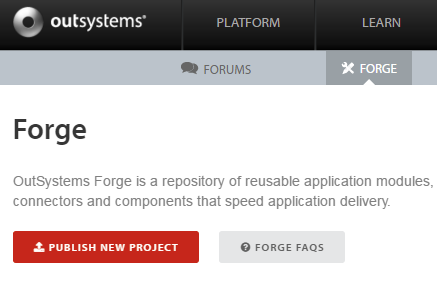 Semplice cominciare
Ogni tecnologia richiede un investimento in persone e competenze. OutSystems rende semplice l'apprendimento attraverso tutorials e training on-line gratuiti, il tutto riutilizzando skills già acquisiti. Una vasta comunità mette a disposizione esperienza e componenti software fra tutti i membri. Visita www.outsystems.com/community
On Premise o sul Cloud
Far partire un progetto facilmente è sempre un sfida. La Piattaforma OutSystems lo rende facile supportando i maggiori Cloud providers. Con OutSystems si può scegliere dove far girare i propri Applicativi, in Cloud od on premises nel proprio data center.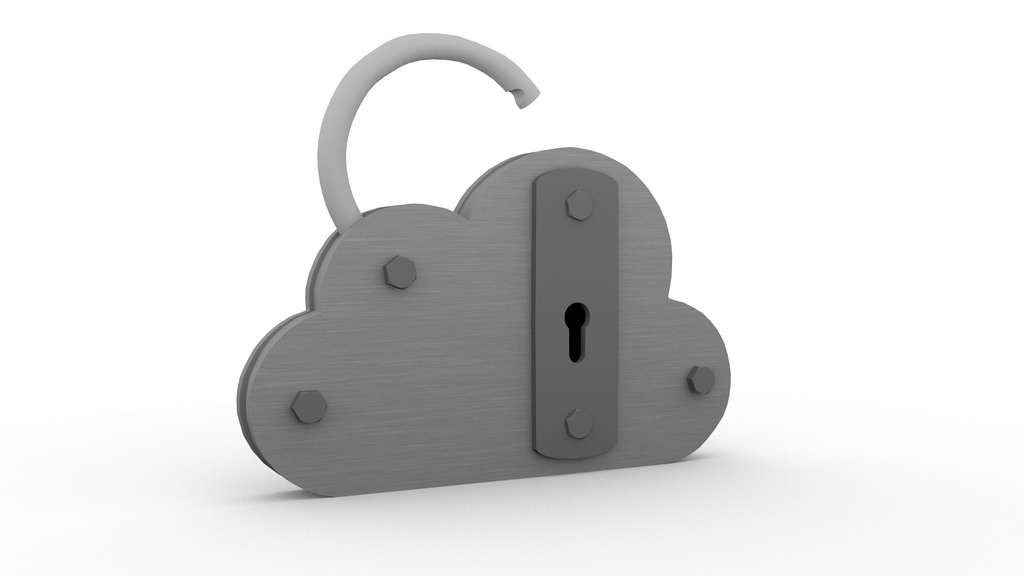 L' IT è cruciale per il business di oggi. Ma in molte aziende l'IT è visto come incapace di deliverare e di sicuro non alla velocità richiesta dal Business.
La nostra missione è fare in modo che il Business ami le persone dell'IT e l'IT ami il proprio lavoro.
Questo amore guida il nostro prodotto, i nostri metodi e i nostri consigli.
Questa è la nostra passione.
Questo è il nostro obiettivo.
Alcune info su Outsystems
Creata nel Marzo del 2001
Uffici: USA, Olanda, Portogallo, Finlandia, UK, Sud Africa, Brasile, Australia, Emirati Arabi e brasile
Investitori: North Bridge, Portugal Ventures, Espirito Santo.
Riconoscimenti Recenti
Outsystems nominato Leader nel Forrester Wave :
<< Low-code development platform, Q2, 16 >>
Gartner posiziona autsystems al livello più alto Highest for ability to Execute in the Visionaries Quadrant in the 2016 Magic QUadrant for Enterprise Application as a Service, Worldwide.

Chi Siamo
Applicativi Gestionali, Program Trading, Soluzioni per l'analisi di Sistemi finanziari sono solo alcune delle delicate e strategiche attività che svolgiamo.
www.neuronica.it
Outsystems | 2016 All rights reserved
Neuronica S.r.l. P.IVA e C.F. 13429360152